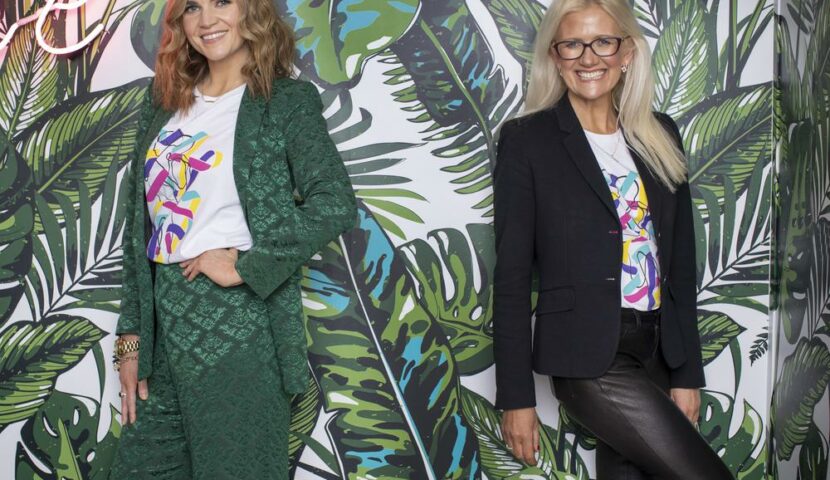 Cancer survivor embraces style to raise much-needed research funds
Feb 20, 2021
TV presenter Muireann O'Connell didn't have to be asked twice to launch Paula McClean's new fashion design initiative to help fund lifesaving breast cancer research.
The co-host of The Six O'Clock Show had her own health scare last autumn when she found a lump in her breast.
Muireann was given the all-clear weeks later but she is vocal about encouraging women not to ignore any changes in their body and to go to their doctor as soon as they can.
"I discovered the lump when I was sitting on the couch watching a TV show where someone had cancer so I started to check myself and I felt something like a lump, that definitely hadn't been there," she said.
"For the first time in my life I didn't procrastinate. I made an appointment with my doctor the next day. I just assumed that it would be fine but the doctor said she needed me to go to the BreastCheck clinic."
Muireann said that waiting for an appointment "felt like I was holding my breath for a month". She got the all-clear in November and she says she feels "incredibly lucky".
Muireann was photographed with breast cancer survivor Paula McClean, who founded Style Unravels Breast Cancer (SUBC) to stimulate important conversations on breast health among women of all ages by creating a selection of limited-edition fashion pieces by Ireland's leading creative designers.
The inaugural collaboration is with Jill & Gill, which designed the 'Embrace' T-shirt the two are wearing. The organic cotton T-shirts cost €50 and pre-orders are available from today at styleunravelsbreastcancer.com. All proceeds will go to Breast Cancer Ireland to help fund research.
View Article